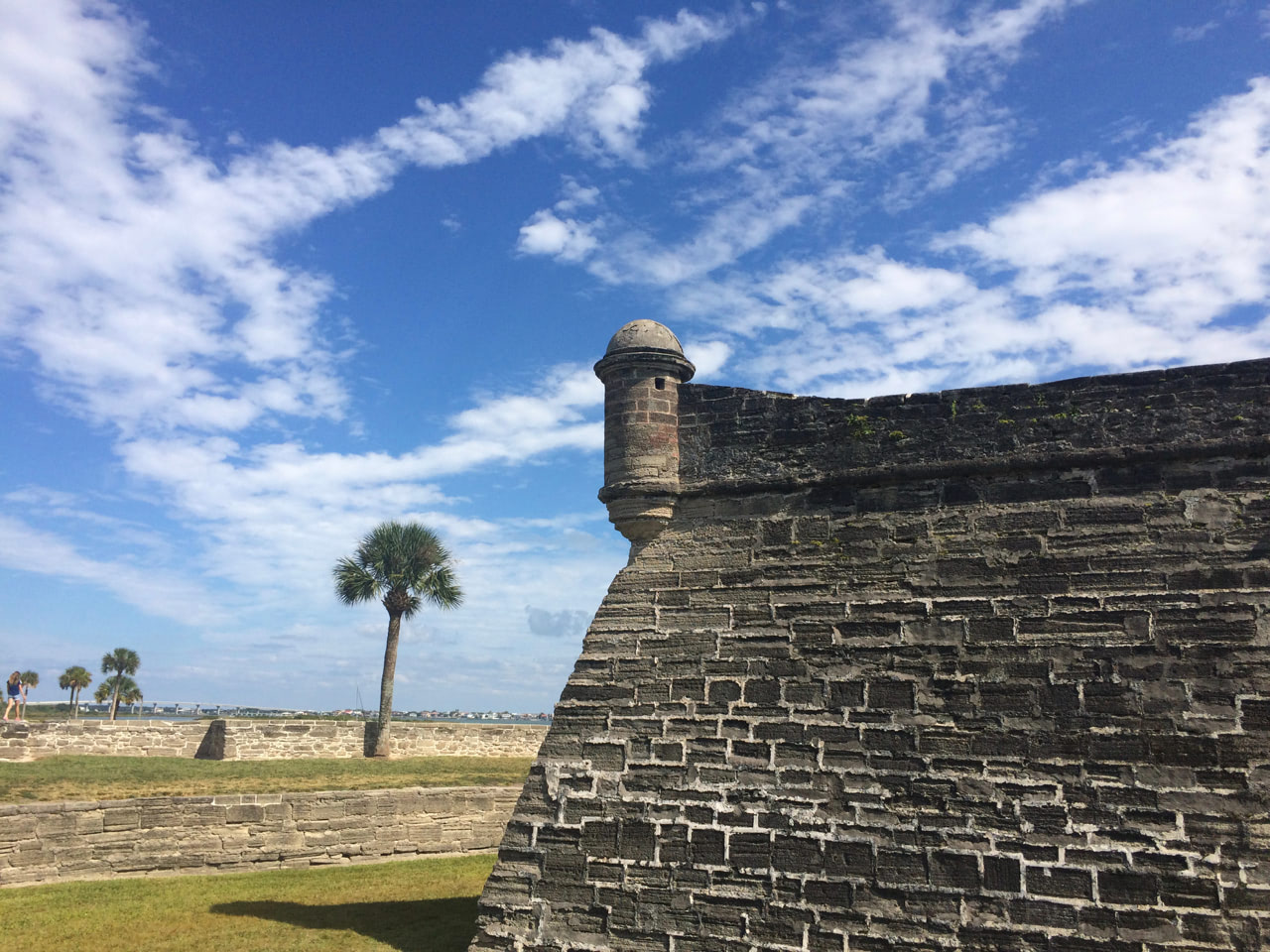 Almost all of today's miles were down A1A, which can be both a town's main drag with wall-to-wall strip malls, and an isolated highway with light traffic through oceanfront state parks. After more of the latter, I crossed a big bridge into St. Augustine.
I stopped at a small pizza place for lunch. On my way out, the owner asked me if I was on a big trip, since my pack had "those serious straps." When I replied yes, and that I'd started in North Carolina, I could almost see the tiny poof in his head as his mind was blown. His eyes got wide at least. "I thought maybe you were coming from Jacksonville or something!" When I said that Jacksonville was where I had started that morning, his mind was blown again.
Then I got to pass through the historic part of the city. Moving south, the first thing was the Fountain of Youth tourist trap. I didn't pay the entry fee so I didn't get to slurp any of their sulfur water, but I did use the public restrooms to pee. And as a young man still under 30, that made me the fountain of youth for a couple seconds.
Next was the mission and shrine to Our Lady of La Leche, with the accompanying 200ft tall cross. I skated by.
Finally, the big fort, Castillo de San Marcos. The dry moat and outer grounds are open like a public park, and really cool to wander around. They were charging to go inside, which I vaguely remember doing more than twenty years ago, so I opted to continue around the perimeter. It was still awesome to see the old walls and towers from the outside.
Then I crossed the [draw]bridge of lions to move further south and away from the tourist area. A fairly long day on the coastal roads tomorrow!