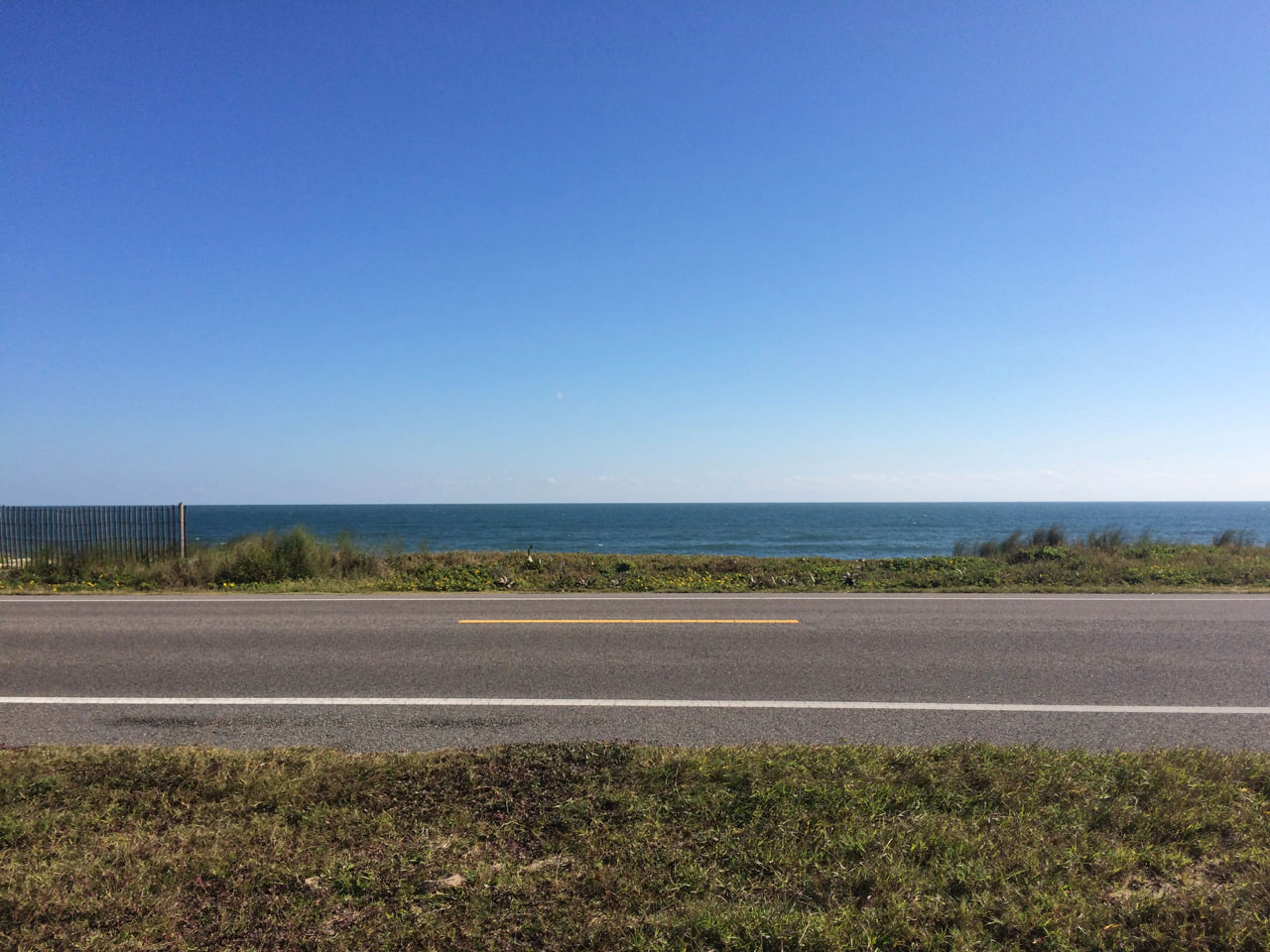 Today was one of the longest in terms of mileage so far, but it felt relatively quick. Almost all of it was on wide sidewalks, along A1A and other roads. For the first hour or two, a strategic line of palm trees sat between me and the rising sun, allowing me to cruise in the shade. When the ground flattened out and the trees went away, I decided to finally try listening to podcasts with one earbud in. And it totally helped!
I never missed a pedestrian or car coming up behind me, my muscle memory kept me pushing, and my mind was occupied. Not thinking constantly about the trip and the road made a huge difference. Unfortunately, I blew through most of my podcast queue just today.
Before hitting the city limits of Daytona Beach, I passed through Ormond Beach. Surprisingly after a random intersection, I found myself on a path through a courtyard of The Casements, Rockefeller's old winter home. He had a pretty nice view of the intracoastal. This has been a good state to go through for many reasons, and the amount of historical places is one of them.