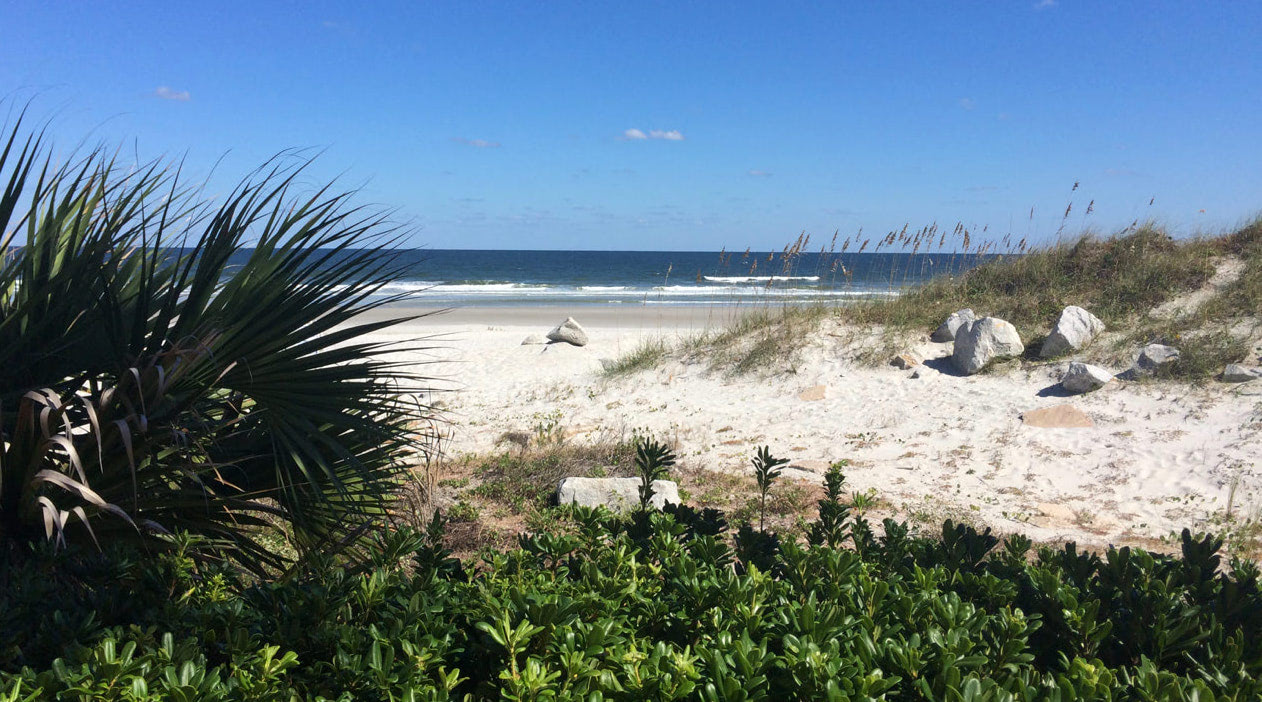 How am I ever going to get anywhere, if I'm stopping all the time to take pictures? You can think the people of Florida are a collective goof troop (politicians and otherwise), but there's no denying the weather and scenery are gorgeous.
The first hour today was eastward. Given that I try to set out shortly after sunrise, this meant I was facing directly into the sun as it rose. Too bad I didn't pack any sunglasses.
Once I crossed a bridge into Amelia Island, I began an absolutely beautiful stretch mostly along separate bike paths, through the island and onto Big and Little Talbot islands. It finished with a quick ferry ride back to the mainland, the ECG logo displayed proudly on the side.
Then it was through a series of strip malls (and strip clubs) to get around Jacksonville city limits and finally back out to the Atlantic coast. I threw my stuff in the room and dove into the ocean.