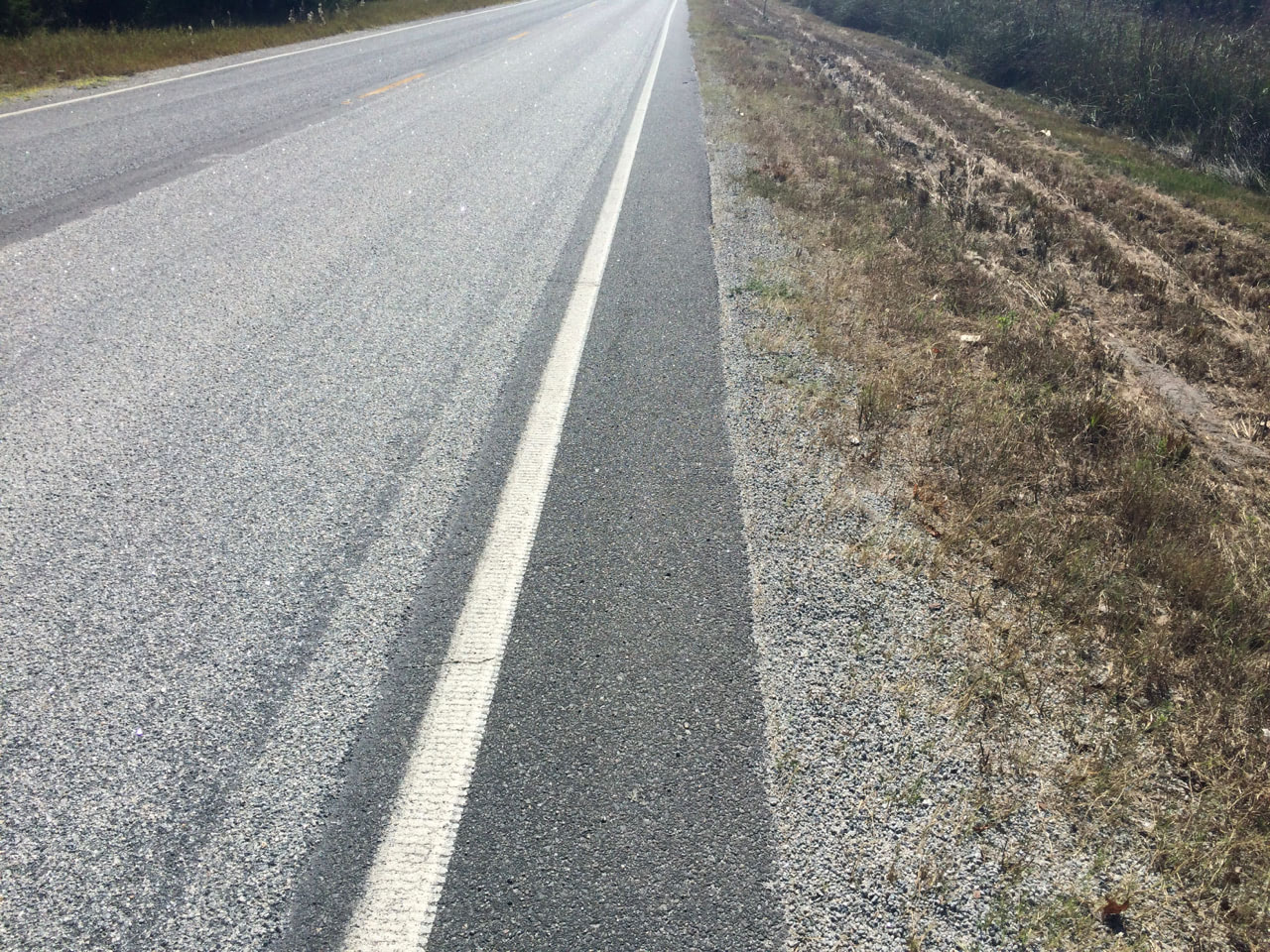 Today started and ended with big bridges. And in between, my body felt like it was day one again. Last night, on a whim, I went to a chiropractor whose office I'd passed when rolling into town. Dr. Payne cracked my neck a couple times, hooked electrodes up to some achy points, used a pressure-wound hammer to "whack" my right patella back into place (her word!) and otherwise was so cool, generous, and helpful. The aches in my neck, knee, and hip are gone. My knee is now wrapped in fancy athletic tape and feels especially strong and supported. I can't thank her enough!
Between the cities of Waverly and White Oak, there were two stretches of road covered in loose gravel, but the shoulders were cleared. However, it wasn't as good for me as it sounds: there was of course still grit in the shoulder lane, cars passing by spit pebbles back at me and stirred up dust, and when I gave in and started walking I got pebbles in my shoes. In between those two stretches, a group of four through-bikers passed me without really saying hello. They looked to each be carrying more gear than the guy riding solo a couple days ago.
After White Oak, the Georgia Coast Rail-Trail appeared and I decided to take it for a mile or two. It was another old railway turned into forest trail (more walking), far removed from the road and completely in the shade. But there were so many mosquitoes that I gladly got back on the road when it ended.
Sometime tomorrow I should pass into Florida! It's the last border crossing for me but there will still be so much ground to cover.