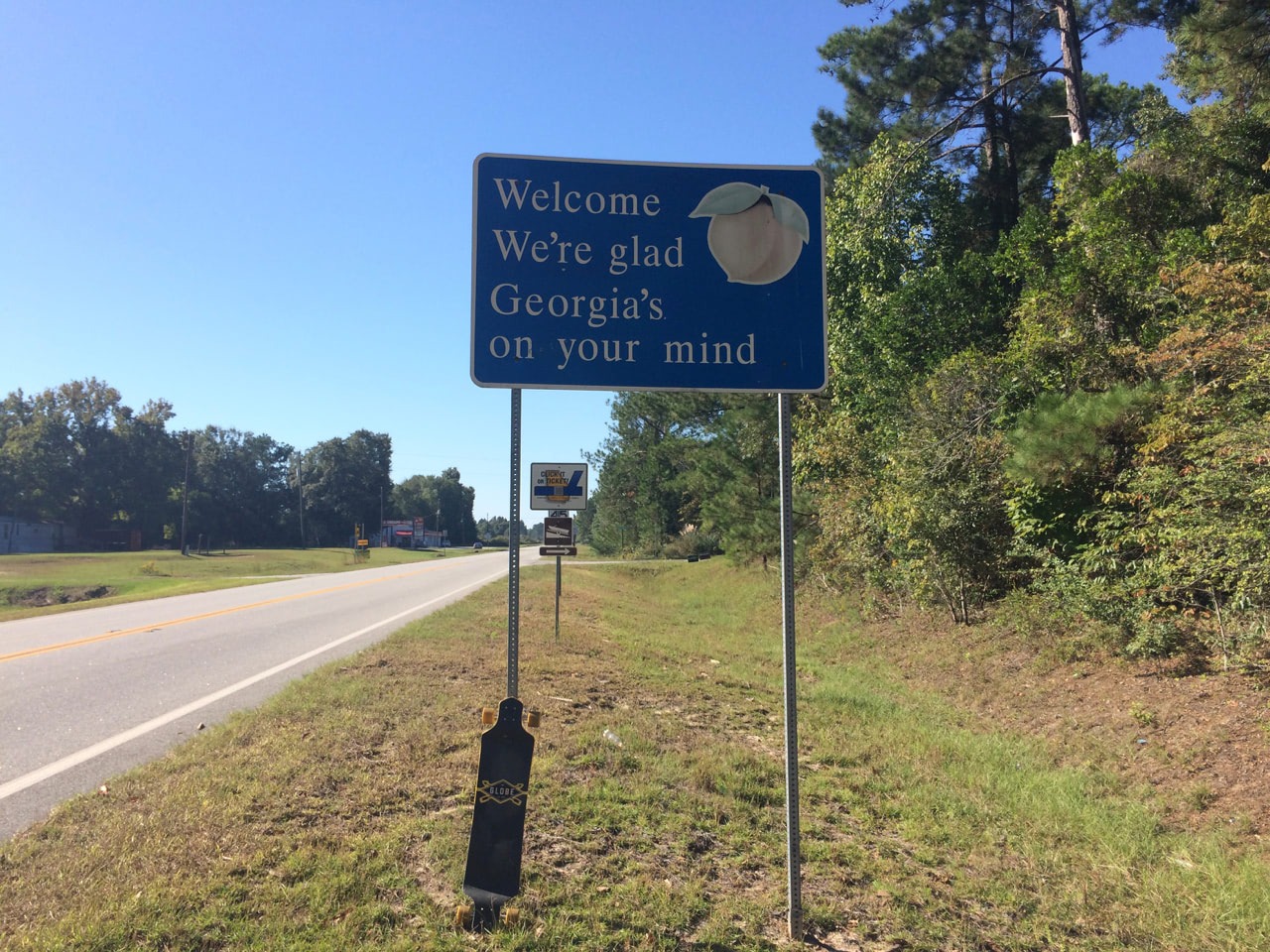 So long, South Carolina! Road conditions improved immensely once I got into Georgia. While not a separate bike trail, it looks like I'll be on official bike roads for the entire state. Comfortably wide shoulders and smooth pavement will be just fine. I'm over my traffic jitters anyway.
The Jasper county sheriff pulled me over less than a mile before the border. To paraphrase him, he saw me walking (thanks to the rough SC roads wishing me goodbye) with a helmet on, didn't see my skateboard, and wondered if things were okay. I don't want to put words in his mouth, but I think he thought I was a mental patient wandering around. Once he talked to me and saw everything I was carrying, he got back in his car and zoomed away.
A couple miles before Springfield, two dogs bounded off their front porch to chase me. One went right through their fence and caught up quickly. I wasn't thinking, only fight or flight lizard brain stuff was happening, so I stopped and yelled "HEY!" in its face. It worked!
Tonight, I'm staying at a bed and breakfast run by a very nice woman named Claudette. It's in an old historic southern country house, and she's seen her share of cyclists coming through. She says it makes her happy to be the only safe place between SC and Savannah, but could always use more business. If you're ever in Guyton, stay a night at her place!