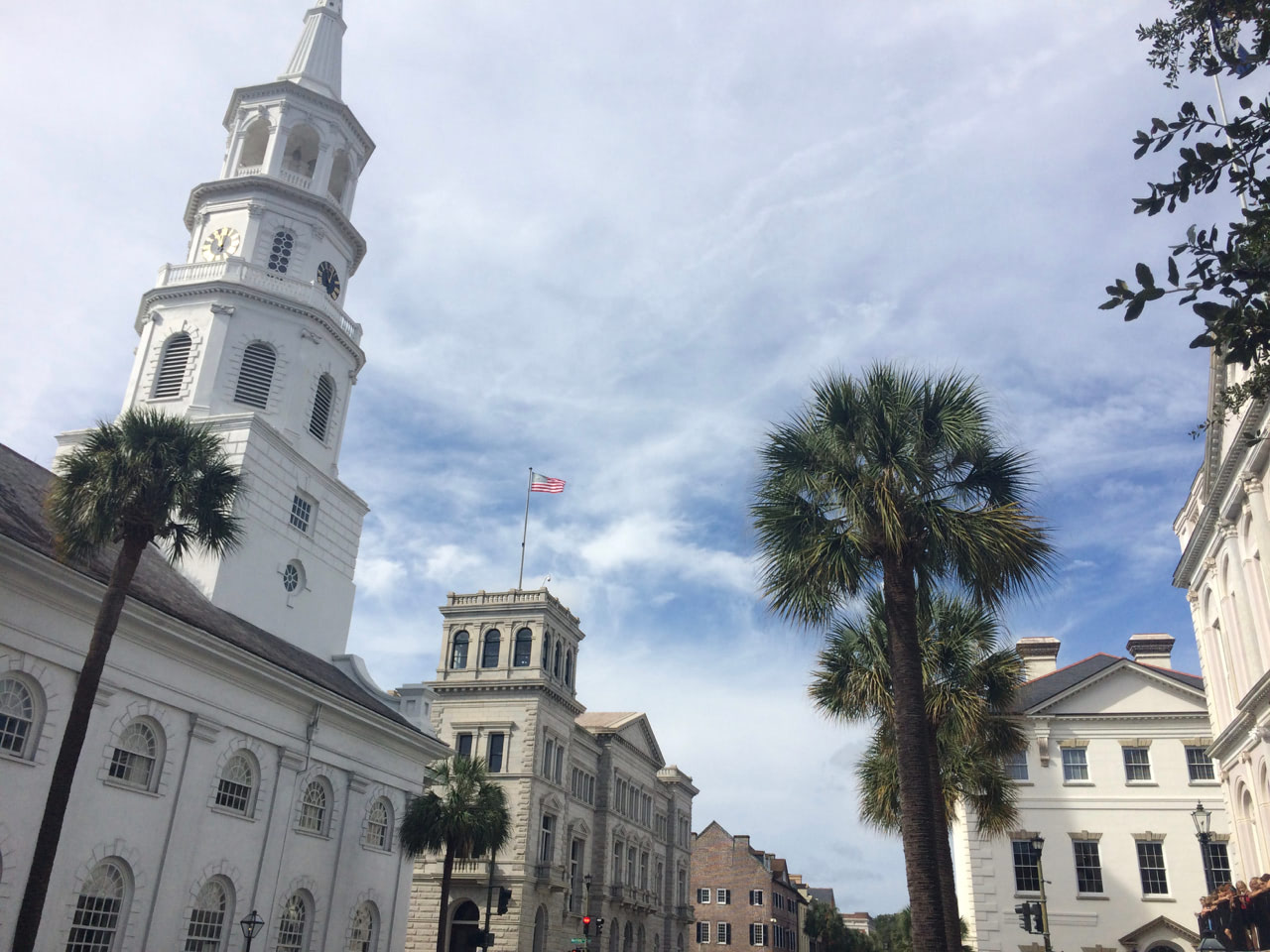 Charleston is a phenomenal city. I wandered around the historic district for hours today, seeing gravestones and buildings from the 1700s, tourists and students alike, and an endless amount of delicious-looking restaurants.
I chose to eat lunch at Hello My Name Is BBQ, which started as a food truck, to compare both Carolina styles side by side. I still prefer vinegar over mustard but they also had a "green and bold" jalapeño-based sauce and that was real good too.
None of the intermittent thunderstorms forecast for today have happened yet, so they'll probably come as I get back on the road tomorrow morning. I'll be back, Charleston!