Day 34: Key Largo — Long Key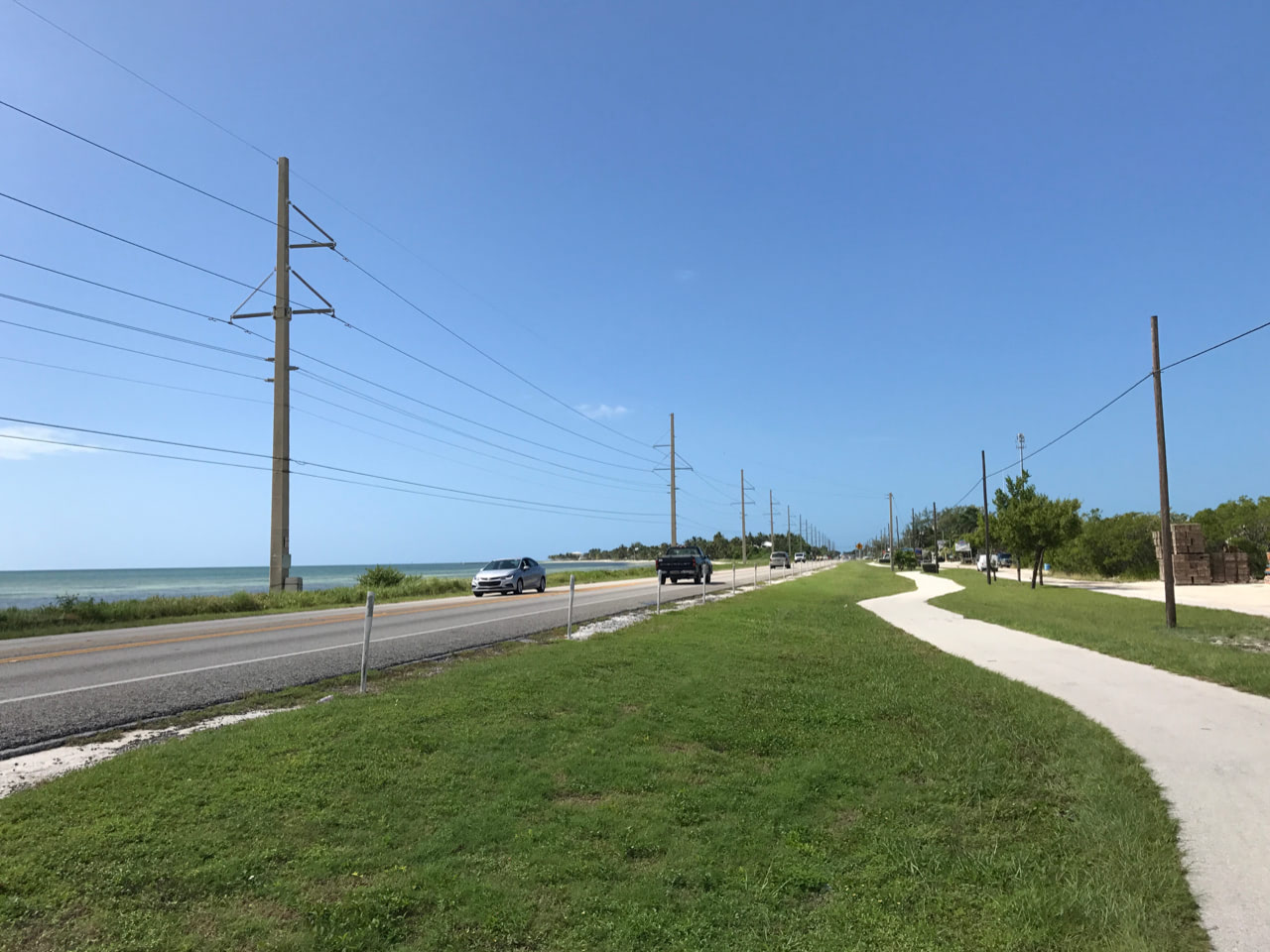 They say you can either be a mountains person or a beach person. I got nothing against mountains, but the fact that I'm taking this trip itself should be proof enough that I'm a beach person. And after today, I think anyone who confidently answers beach person owes it to themselves to travel the keys by some human-powered method. It doesn't have to be skateboard. Driving through is good too but you'll appreciate more at the slower pace and having the direct connection to the land.
There was a nice paved path parallel to the freeway for most of today, except for a stretch over a short key where the road and sidewalk were both under construction. And other than that blip, it was easy! No stress from competing for space with traffic, agreeable weather, and of course gorgeous views. There were times when the land wasn't much wider than the road, with little buffer strips of vegetation, and then ocean to either horizon.