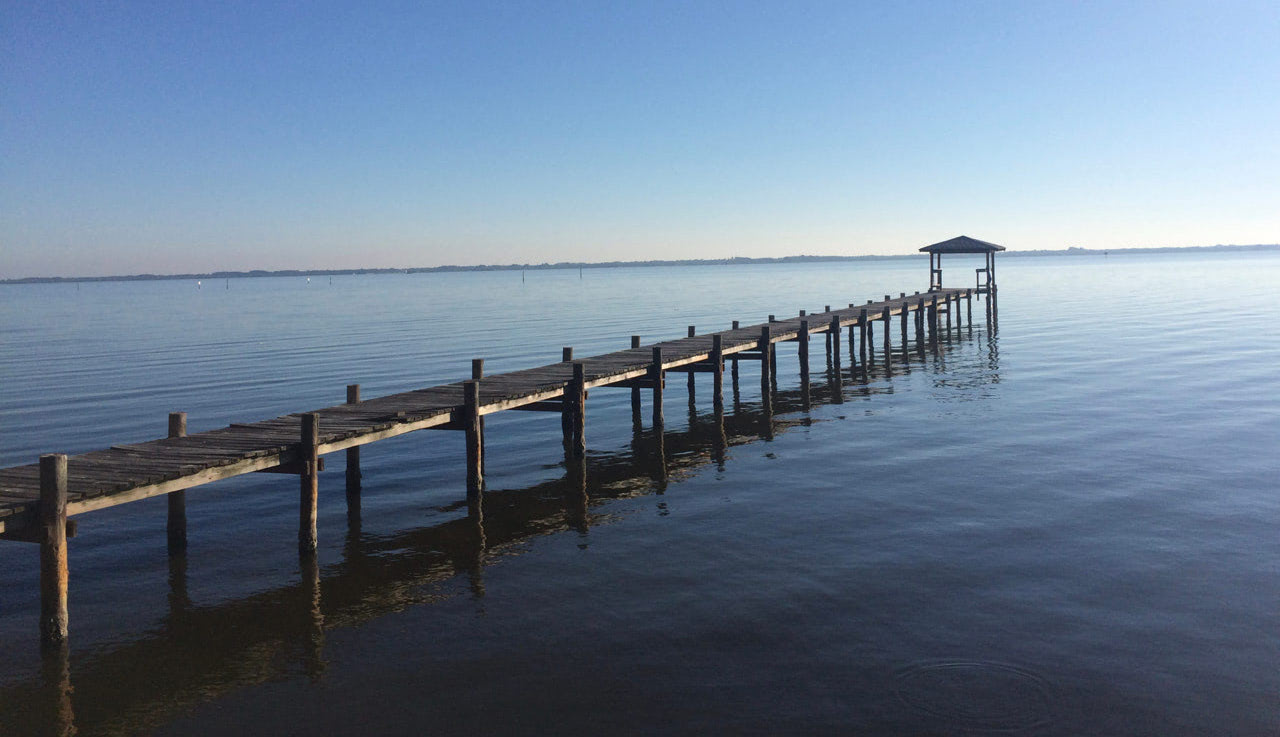 First thing this morning, I could see the sun rising over the Vehicle Assembly Building across the water. It was inspiring as I rode US 1 out of Titusville. Pretty quickly, I ran into some infamous Florida orange barrels, as they were resurfacing the highway. It clearly deserved it, it was bad as the 242 in NC. However, my legs are noticeably stronger now and I was able to power through / over the pebbles. They made my board bounce so much that I got tossed off once. It was going to be rough, so I checked the northbound lanes and noticed they were already finished. So I crossed over and went against traffic for the first leg, instead of with it.
Between Titusville and Cocoa was a nice stretch of residential waterfront homes, each with its own slip onto the intracoastal (photo). Then Cocoa was a series of strip malls, and then following that was a series of golf-centric gated communities. It was kind of impressive and kind of repulsive how many there were.
Then I crossed a big bridge over the intracoastal (again) to finish the day back on the Atlantic in Indialantic. On the way down the bridge, in a protected pedestrian lane all to myself, I sat on the board and flew down like a one man bobsled team. To the cars driving over, they probably only saw the top of a helmet over the cement railing, smoothly keeping pace with them. I hope someone laughed.