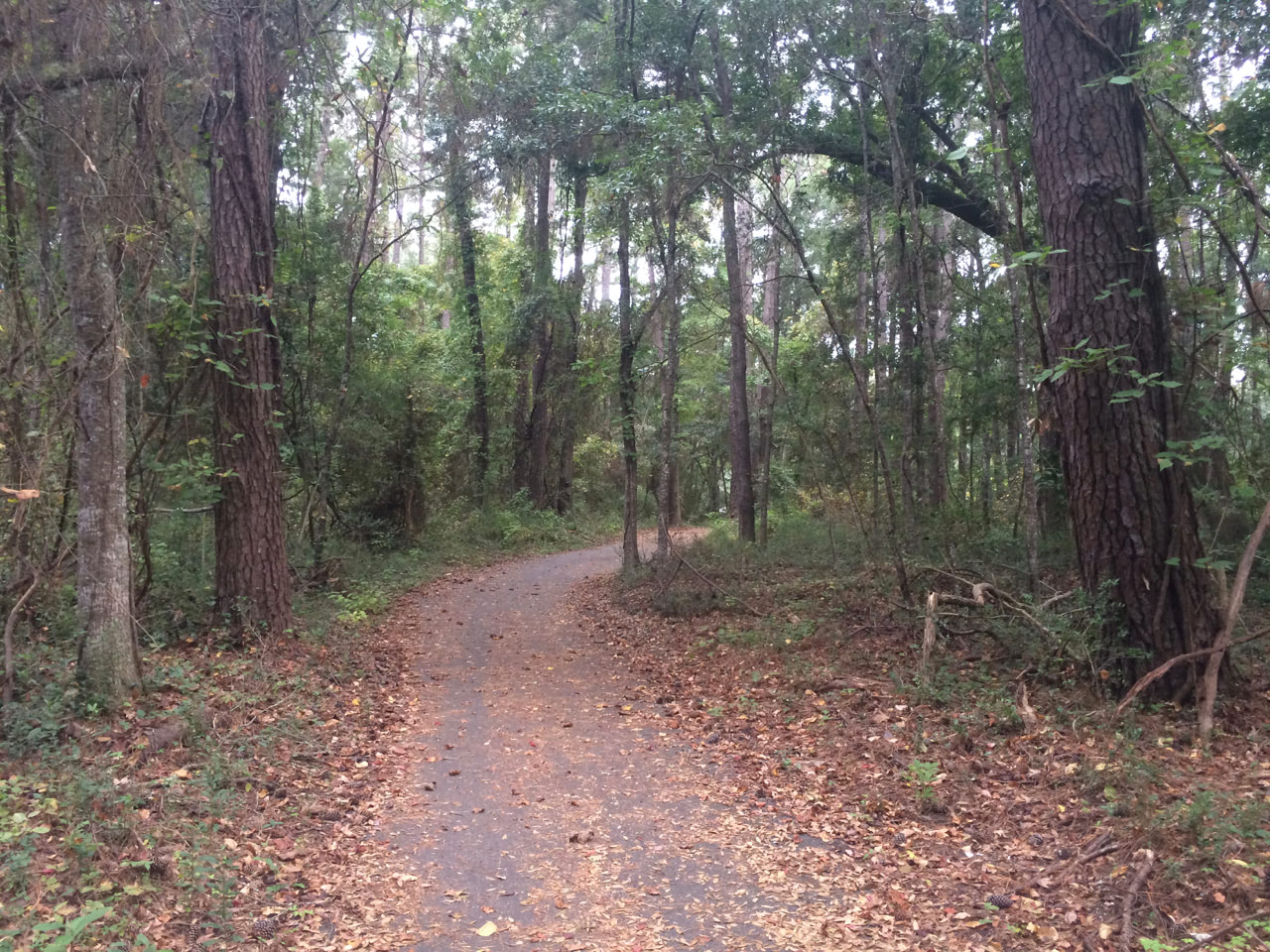 The very morning after I redid the next couple days' schedule, to accommodate for the heat and humidity, the temperature dropped over ten degrees and the sun went behind the clouds. So today's short route feels a little cheap because the weather wasn't oppressive at all.
The first leg was on a variety of trails and sidewalks, some smooth and picturesque (above), others rough and bordering golf courses. As for the second leg, I've been trying to avoid the 17 as much as possible, but it was the only way into Georgetown. So I did over eight miles on the shoulder of the highway, and a for-real highway this time. There were the warning grooves cut into the road between the right lane and the shoulder, constant traffic, and nowhere to exit for those eight miles. I've done some miles on the shoulder of a major road already but those were only practice for today. And now that it's behind me, I dunno if I can ever be scared again.
Tomorrow, I'm going to go halfway through the Francis Marion National Forest (and conveniently, set up camp at the Halfway Creek campsite). I don't know if there will be phone service, but I'll still take notes and photos to post on the other side. That'll be the great city of Charleston!