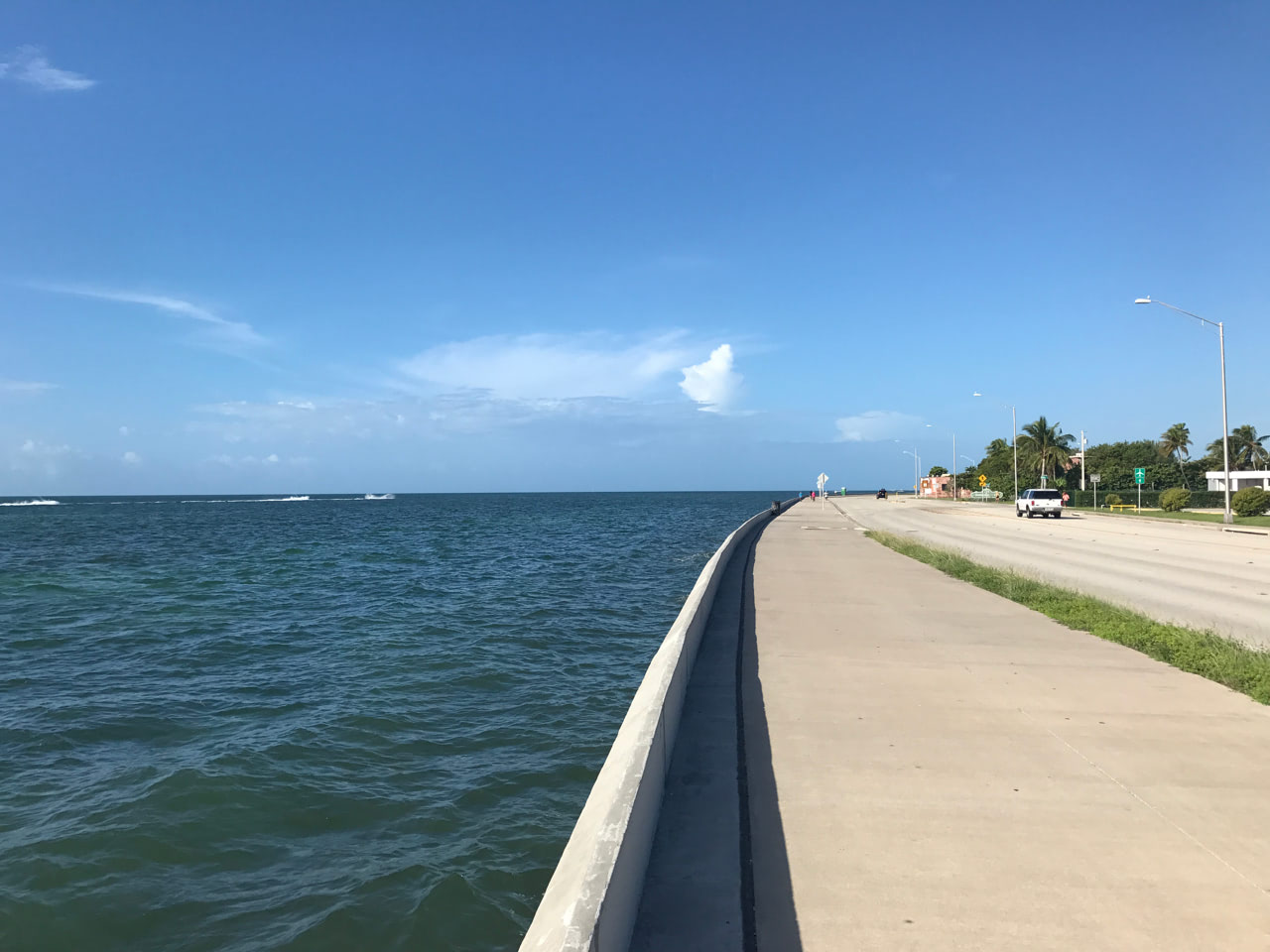 One thing about camping, especially solo, is that your circadian rhythm really takes over. I started trying to fall asleep shortly after sunset last night, and woke up a little bit before sunrise this morning. It didn't hurt that I was also eager to get back on the road.
The Naval Air Station outside Key West was putting on a show (or training, sure) as I passed. Three fighter jets kept taking off, circling, and landing right over my head, completely drowning out my headphones. I came close to drifting out of the shoulder and into the traffic lane as my head rolled back to follow them across the sky.
I reached the island with still a lot of morning left, and around mile marker 3, I ran into a breast cancer 5K walk. Looking and smelling dirty, trying to weave through a sea of slower-moving pink, was not how I envisioned finishing this trip, but you take what you get.
Now I'm done! Two installments to skateboard from Durham to Key West, and no cheating by car whatsoever this time. Will I tackle the northern half of the East Coast Greenway? I dunno. The first order of business is to throw away these shoes. They may have carried me these 1000+ miles and given me questionable tan lines, but they are falling apart and also gave me some serious blisters. And then I'll enjoy the island for a couple days. No doubt it's all been worth it.