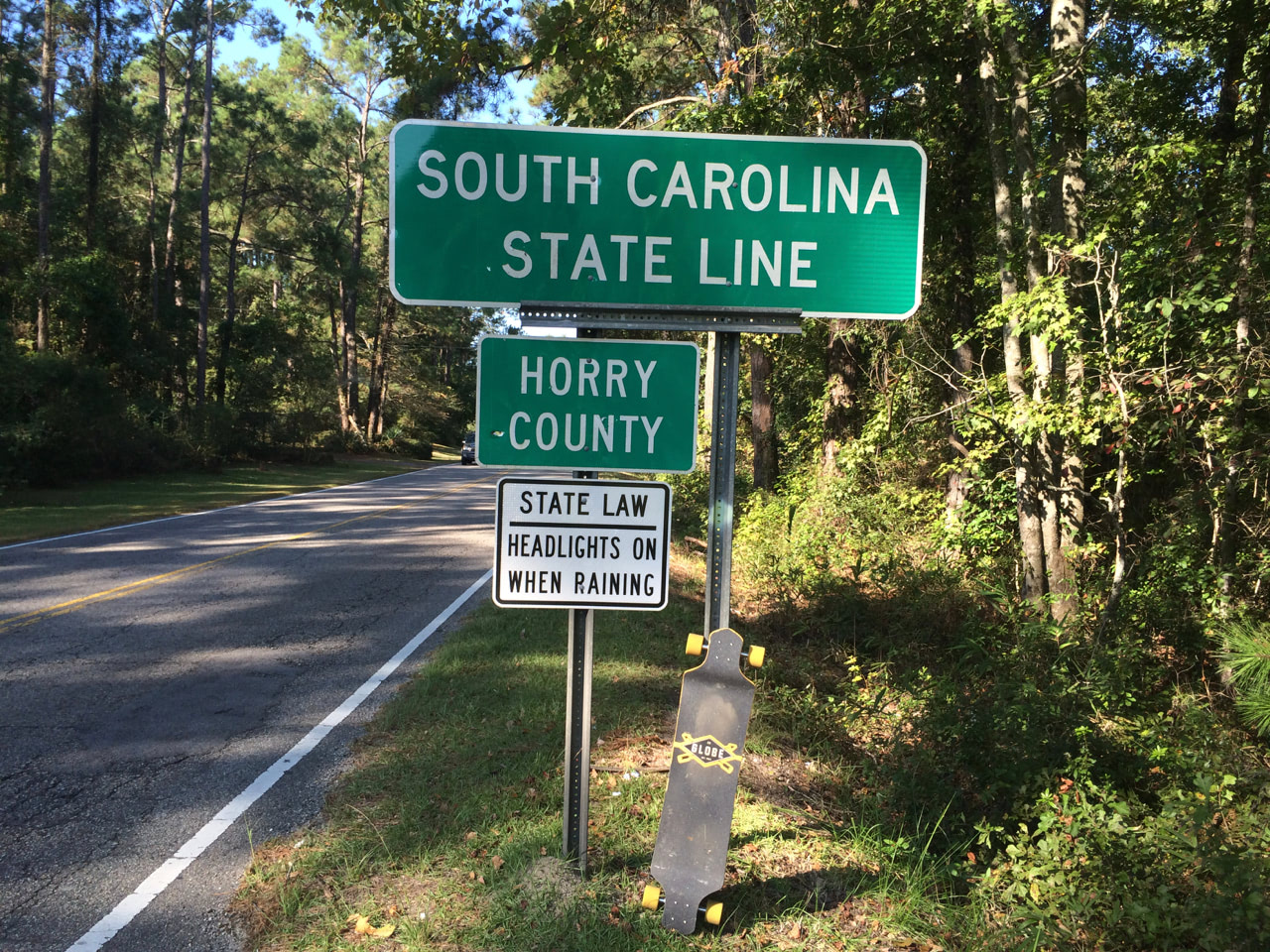 Myrtle Beach is crazy, and the 17 is scary! Also, it's hot outside. So I'm taking this stretch through MB a little easier than planned.
North Carolina is behind me now! The border had a few details that jumped out at me. The sign before the state line simply read "Bike Lane — End" and then the road immediately went from smooth to impossibly gritty. I hope conditions get better, but odds are they'll stay this way until Georgia.
Soon after the border I merged onto highway 17. I've been on highways already but this was different: gritty roads, no shoulder, and constant traffic (two lanes' worth each direction). So I started walking on the grass at the side of the road pretty much immediately.
The ECG route included a short detour off 17 that made sense on paper — a reprieve from the stress of a major road — but the detour's roads were no better and I ended up walking that too. Then back to 17 for more walking until I could take the bypass to Myrtle Beach.
It's both awesome and frustrating to have Ocean Blvd be a part of the ECG. Awesome to have the ocean right there, frustrating to have a bunch of people and boardwalk shops right there too. More walking mixed in with slow skateboarding. I'm calling it for the day, and spending my Friday night in party city (asleep).